Horizontal multi stage pumps for sale
What is a horizontal multistage pump ?
These pumps are designed to be placed horizontally to function correctly. The word multi-stage refers to the pumps internal construction. A pump that contains different stages within the system where force is applied to the fluid being pumped. Each stage consists of one impeller as well as its accompanying diffusion components. Each of these stages build on the force of the previous impeller.
When are horizontal multi-stage pumps used ?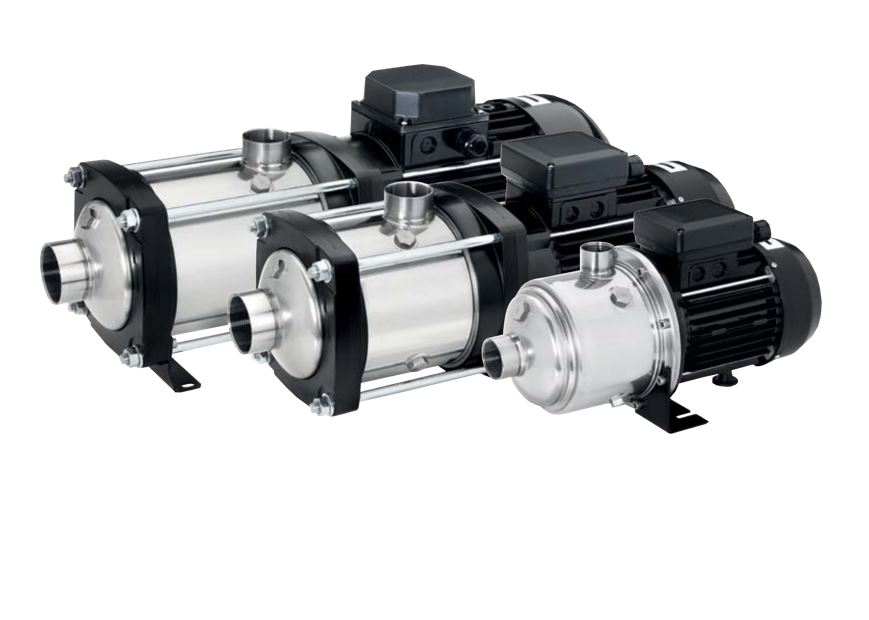 The term "multistage" is usually used in reference to centrifugal pumps. These pumps are excellent at providing high pressures and therefore they are mostly used when this is needed. They can be used throughout the world from domestic to industrial and mining applications.
In many cases, these pumps are referred to in terms of how many stages they contain. For example, a pump with four stages might be referred to as a four-stage pump, or one with 10 stages would be referred to as a ten-stage pump.
What is difference between single stage and multistage pump ?
Single stage pumps only have one impeller and thus they only have one chance to transfer kinetic energy to the fluid whereas multistage pumps have two or more impellers rotating. This means a multistage pump has more chance to transfer energy from the motor to the fluid which typically results in increased pressure. Single stage pumps generally pump out more volumes than multistages.
We have a wide range of products in the category that we can offer you.
Please contact us for more information